WELL PRESENTED, HOSPITALITY FOCUSED, SIA-TRAINED SECURITY HOSTS
At Off to Work we differ in our approach to security, our security hosts are a well-integrated part of a hospitality team, not a separate department.
We have vast experience supporting the world's most celebrated events in 5-star hotels, historical palaces, blue-chip corporates, sports and luxury retail. We are used to supplying highly trained teams in high-risk environments. Security has a hugely important role to play in delivering a highly enjoyable atmosphere for all to enjoy. This is why our security professionals are trained in line with 5-star hospitality standards.
Supplying the very best in:
Security Hosts

Security Supervisors

Stewards

Parking Attendants
Our Accreditations:
ISO: 9001
The Recruitment & Employment Federation (REC)
ICO Data Protection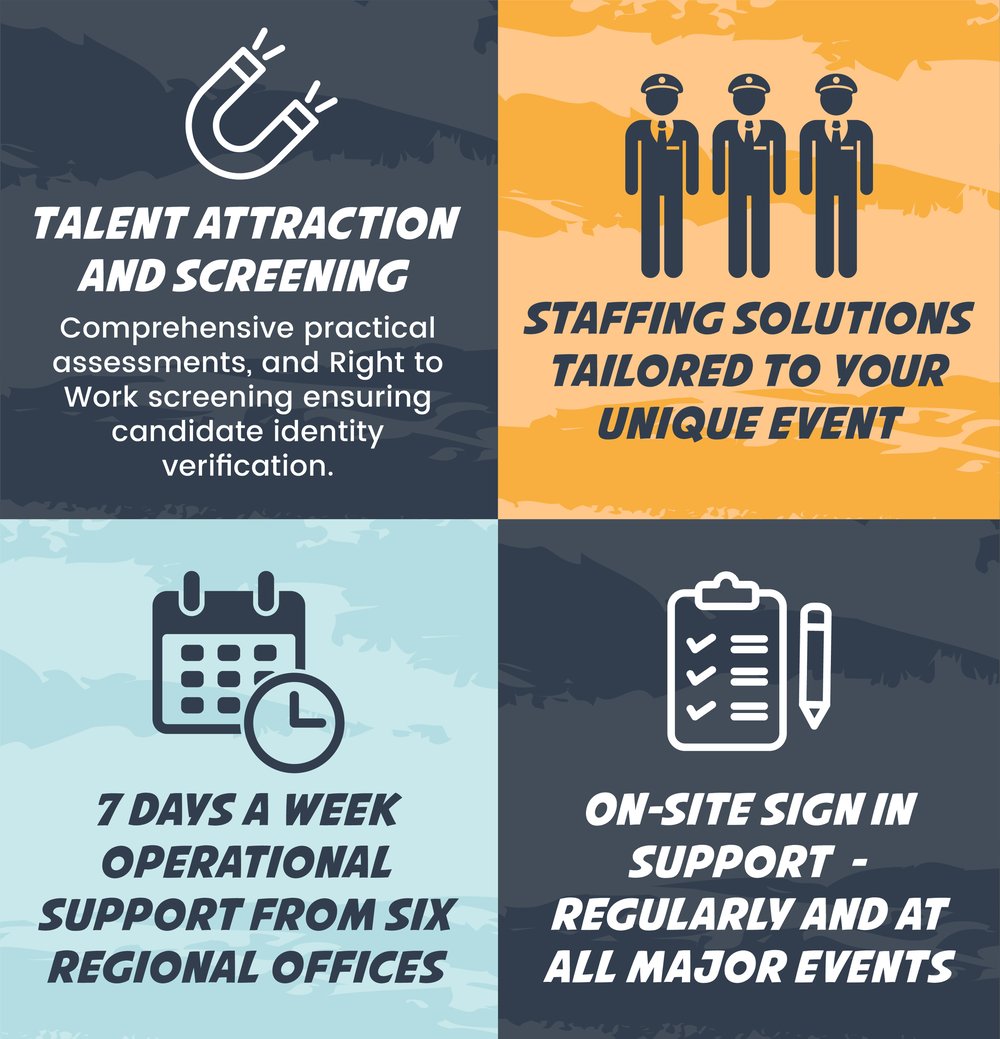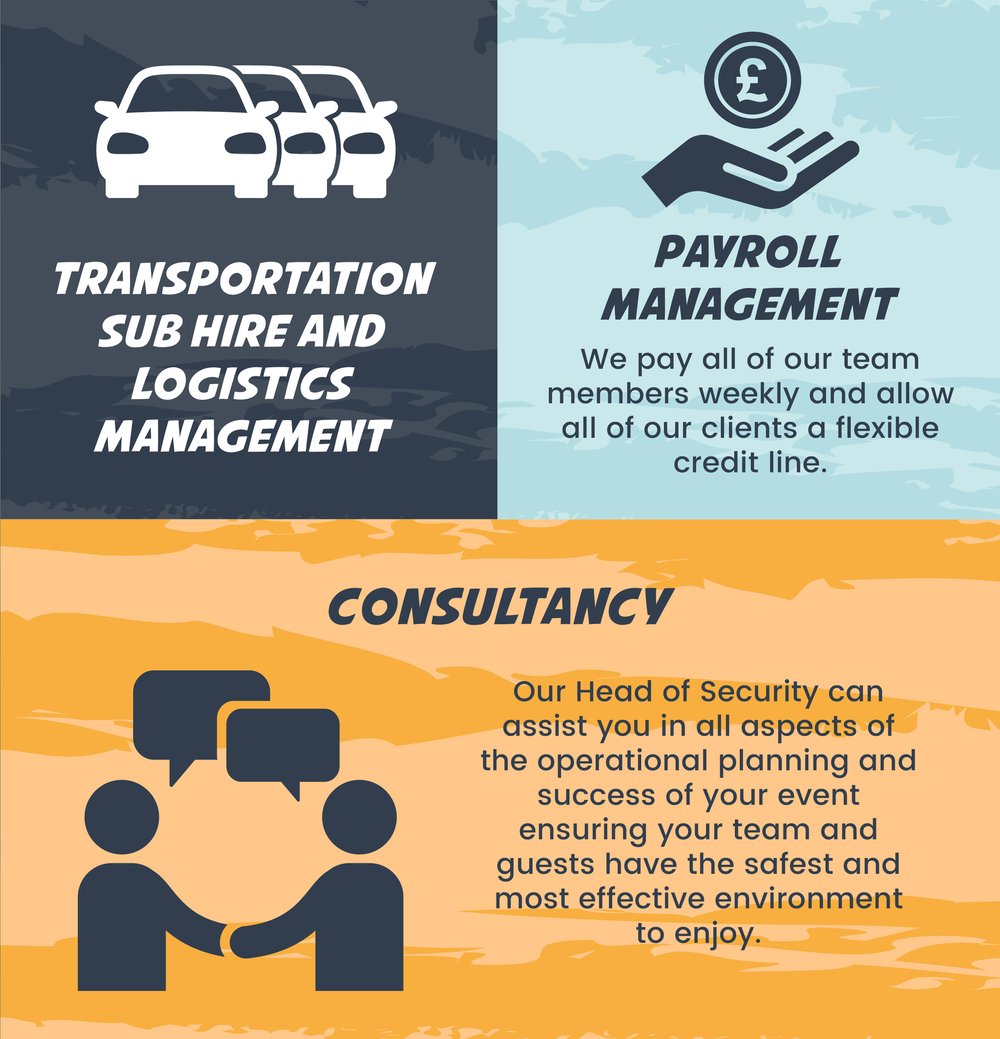 OUR QUALITY ASSURANCE PROCESSES
All our team members hold an SIA badge as a minimum requirement.
Our bespoke security assessment process is an education and fun mixture of classroom-based learning and practical role play, ensuring our team have the core tools needed to secure our clients' venues and events. It is our commitment to these details which ensure consistently excellent staff.
Stringent Recruitment
Face to face interview

to assess skills and personality
Two references

required
Right to Work Verification

using Home Office best practice passport scanners
Highest training standards. All our staff undertake all courses required to adhere to CIEH accredited training standards, in line with EU allergen regulation.
Practical Skills Assessments
Every team member is assessed on the following before they can work:
Uniform and grooming standards
What are the elements of outstanding service
Great communication - including body language and tone of voice
Observation skills
Briefings and effective note taking
Fire safety and compliance
Radio use and etiquette
Phonetic Alphabet and IC codes
Licencing Law
Incident reports and statement writing, including how to present statements to Police
Public Order Policing and its relevance in private security
Conflict resolution and anger management
Counter Terrorism Awareness and ACT aware delivered in partnerships with the Metropolitan Police