Security Best practice and martyn's law
How being mindful of security can help event organisers keep events safer from the start
Jason Henderson, Head of Security at Off to Work, will be hosting an expert seminar on Thursday 30th January 2020 , in conjunction with Ilea and Boulevard Events, about how we all can be more aware of our security practises as events professionals in hospitality.
In light of recent government backing of anti-terror measures to keep public spaces - like concert venues and sports stadiums - safer with airport-style security checks, Jason will use his 15 years combined experience in Security, Policing and Hospitality to speak about hot-button issues such as:
Martyn's Law, terrorism awareness and ways to mitigate risk
Conflict management and de-escalation techniques
Delivering effective security briefings to security and events teams
What is SIA and why your teams need SIA badges
And much more!
Everyone who attends will also receive a certification of attendance, which will emphasise your commitment to security at your events.
The seminar will be hosted in the Salesforce Tower in London. Please arrive at 4pm ready for the talk to commence at 4.30pm. The seminar will be followed by networking drinks and food from 5.30pm.
This event is in conjunction with Ilea Events and sponsored by Boulevard Events.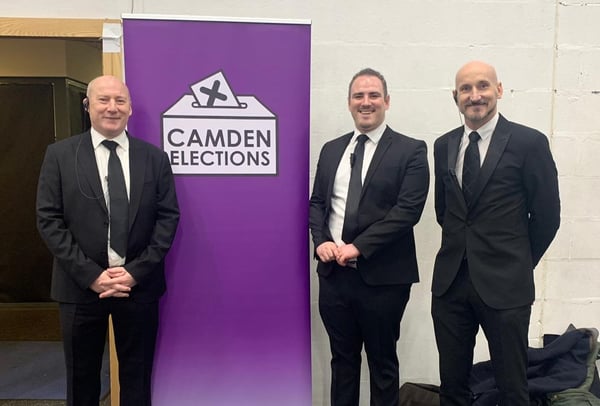 Jason Henderson (middle) will be hosting an expert security seminar